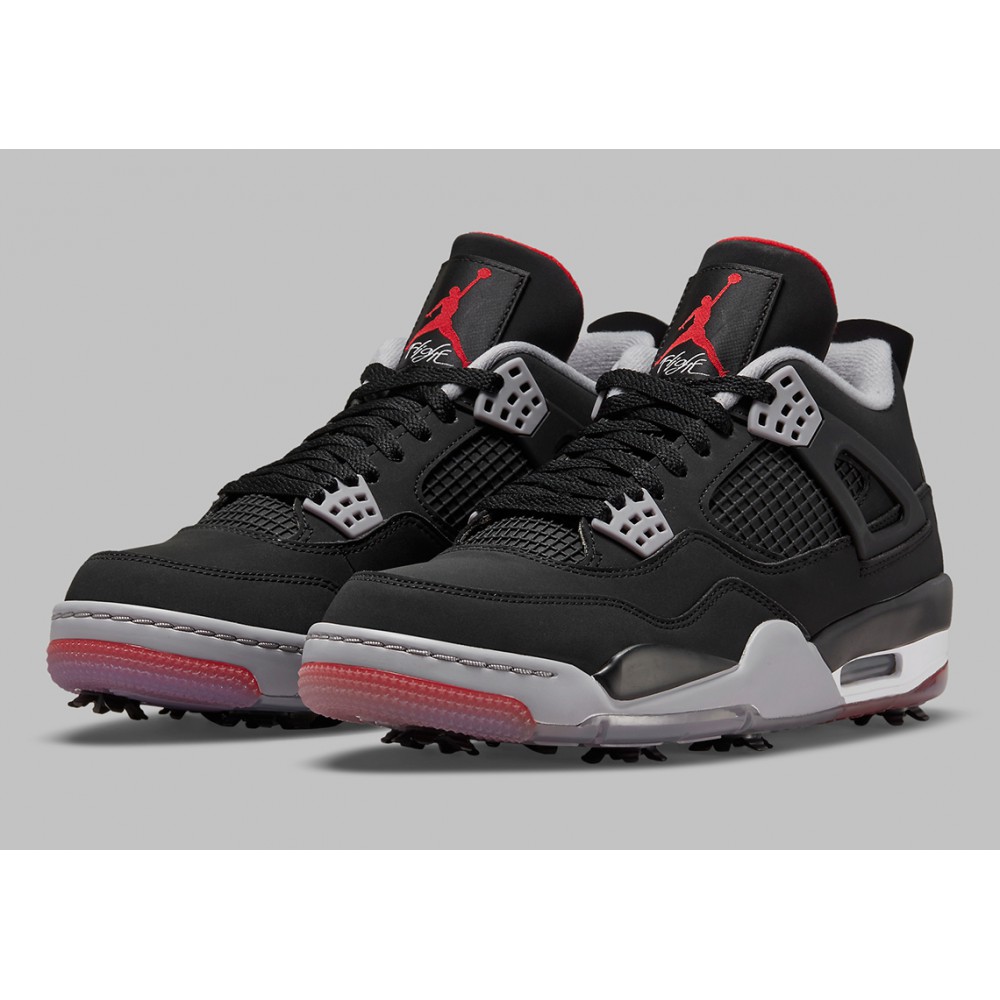 Nike Air Jordan 4 Retro Golf Bred CU9981-002
Brand: Jordan Brand
Year of Release: 2021
Condition: new and complete in Original box.
Additional Information:
Jordan 4 (1988-1989)

As cool as its breathable mesh inserts and featuring super-steady stabilization straps and ultra-cushioned soles, Tinker Hatfield creates a sneaker custommade for fluidity, rhythm and grace. Michael makes it a reality with a series of gravity-defying dunks which, along with the distinctive tongues, were fast becoming a trademark. Spike once again pays fond homage when he features the AJIV in a scene from his movie "Do The Right Thing", while more recently rapper Slick Rick announces his intention to purchase the entire 2006 retro line. With the IV, AIR JORDANs truly enter the modern cultural lexicon.