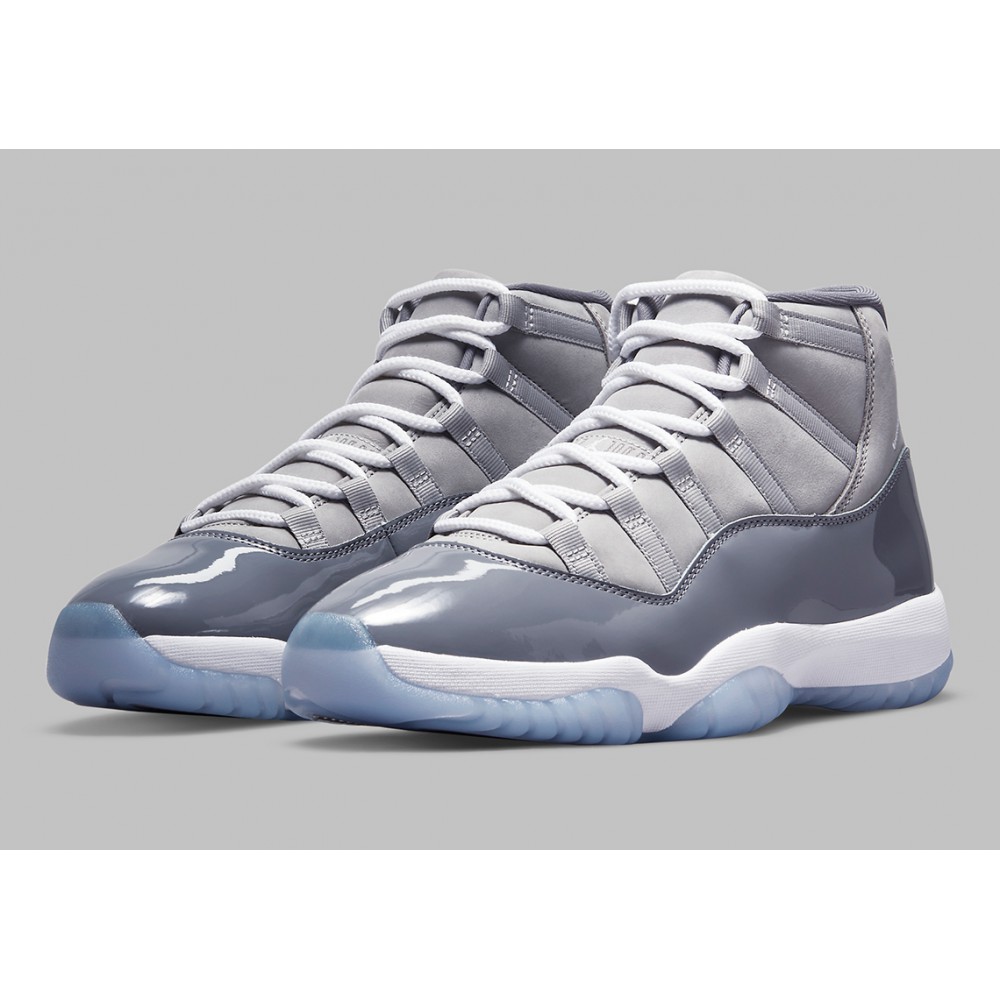 Nike Air Jordan 11 Retro Cool Grey (2021) CT8012-005
Brand: Jordan Brand
Year of Release: 2021
Condition: new and complete in Original box.
Additional Information:
Jordan 11 (1995-1996)
Michael's intuitive insight of bringing a "formal look" to the court serves as the inspiration for this remarkable rendition. Worn during his full return in the 1995-96 season, the XI quickly becomes one of the most popular AIR JORDANs of all-time. In another bold innovative step, the AJXI features patent leather for the first time in an athletic shoe, and a 'secret weapon' carbon-fibre spring plate and polymer-coated upper that refuses to stretch or lose its shape through MJ's 72-win season and a fourth NBA title. MJ becomes only the second player ever to be crowned MVP for the season, the All-Star Game, and the Finals in a single season.